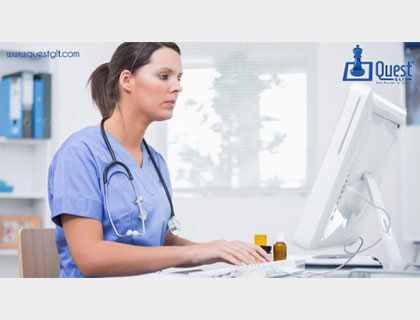 WHY YOU NEED CLINIC MANAGEMENT SOFTWARE?

As per the code of Medical Ethics from MCI (Section 1.3), every practitioner must keep a record of patient prescription and should be able to furnish the data within 72 hours of request made by legal authorities. The patient record must be maintained for a period of 3 years. Pwave Clinic Management makes the process hassle free and transfer the records within a few seconds.

Pwave clinic management software allows you to keep the entire patient record, including address, gender, age, drug sensitivity, and much more. It provides you the flexibility to print out prescriptions, patient records, bills. It manages accounting system, patient queues, collections of different doctors in a clinic, appointment schedules. Thus, Pwave clinic management software is a complete software solution for your clinic with a top notch service team to keep you working without any hurdles.
USP OF PWAVE CLINIC SOFTWARE
Easier and Quicker access to patient's records.
Queue management and automatic notifications to doctors regarding the waiting patients.
Manage appointments better.
Allowing different doctors of same clinic to manage their patients and collections individually using the same software.
Ability to operate in multiple windows on the same system.
Artificial Intelligence billing and prescriptions to reduce manual efforts.
Predictive Analysis.
Optional Online System.
Reduced Operational Cost.