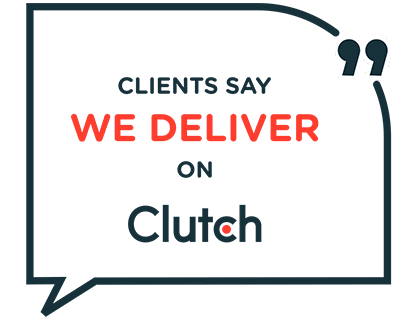 Our service lines consist primarily of blockchain services, CRM consulting and SI, and custom software development. We've excelled across many of our sectors we're involved in which makes us a top-notchIT company. Particularly with blockchain, we are fundamentally above our industry peers. In fact, recently we've been featured among the best blockchain companies by Clutch!
As a B2B ratings and reviews company based in the heart of Washington DC, they are committed to connecting firms to solutions providers that match their business needs. On their directory, we are listed among the top 50 blockchain companies in 2019, earning us an incredibly high position amongst the other competitors in our field. With our first review on our Clutch profile, we were able to attain 5-stars out of 5-stars rating! Here's a look at it:
Our reputation has reached beyond Clutch to its sister-website, The Manifest which provides business news, how-to guides, industry reports and other metrics. On the site, we are listed among the top IT services in Los Angeles.
Clutch's other sister-website, Visual Objects stands as a platform for creative agencies to display portfolios of their work. There they have many categories across hundreds of industry sectors including the top software development companies.
Our success is attributed from our loyal clients who have made every bit of it possible. Lastly, we would like to thank Clutch for including us in their research into top blockchain companies. We look forward to maintaining this great momentum!