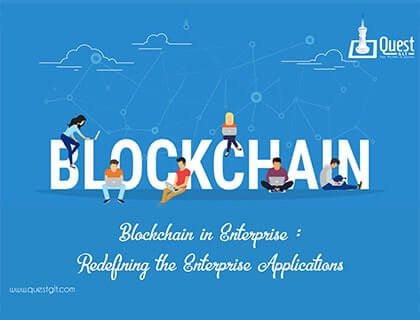 The future possible based on Blockchain is huge and impalpable. Any form of digitized value e.g. stocks, bonds, intellectual property, art or music can be sent between peer-to-peer directly and safely without the intervention of third parties.
The complete internet world is based on third party business now. E-commerce like Amazon, Flipkart, e-Bay; Music platforms like Gaana, Saavn; Aggregators like Uber, Ola, OYO,Airbnb, Nestaway, Youtube etc. and many more.
Blockchain will change the complete eco-system of current businesses. The third party segment will vanish entirely.
The beneficiary will get the desired product at a less cost and the owner will get a better price. Imagine a musician puts his song online based on blockchain internet of values. He/She'll be getting an equivalent amount directly each time someone listens/downloads/re-uses the song.
Digital ledger can record anything that is required to mankind like marriage certificate, birth and death certificates titles of ownership, educational degrees, medical history, insurance claims, citizenship or voting privileges, performance rating or employment contracts.
In financial services also, the scope of Blockchain is tremendous and a lot of new ways are getting figured out each passing day.
Blockchain can be an brilliant platform for maintaining KYC across different banks.
SWIFT recently established its KYC network with 1125 out of its 7000 banks sharing KYC documentation. For the Bitcoin Blockchain network, the process of clearing and settling transactions takes about 10 minutes, which is far faster end to end than most payment mechanisms today. Litecoin is a popular altcoin whereas Ripple and Ethereum are fully re-engineered blockchain platforms that have latency of seconds, not minutes.
A blockchain based registry will reduce compliance errors (AML, KYC etc.) and will remove duplication. The ledger can provide a historical record with all the details embedded. Smart Contracts can be another brilliant product based on Blockchain. Smart contracts are pieces of software, that extend blockchain utility from simply keeping a record of financial transaction entries to automatically implementing terms of multi-party agreements.
The IT industry can control this by creating Blockchain-as-a-Service (BaaS) and major players like Microsoft, Amazon and IBM have started investing on it.
Blockchain –as-service combined with cloud service will open a vast number of business opportunities. Addition of information sources like IoT(Internet of Things) and AI(Artificial Intelligence) to the system will make it more powerful and secure.
Huge number of Blockchain based applications are under development:
Webjet in transport and hospitality segment.

ASX to reduce reconciliation related expense.

ANZ as part of Hyper-ledger to replace the dated international money transfer system in financial services segment .

Enome for creating personal health records etc.