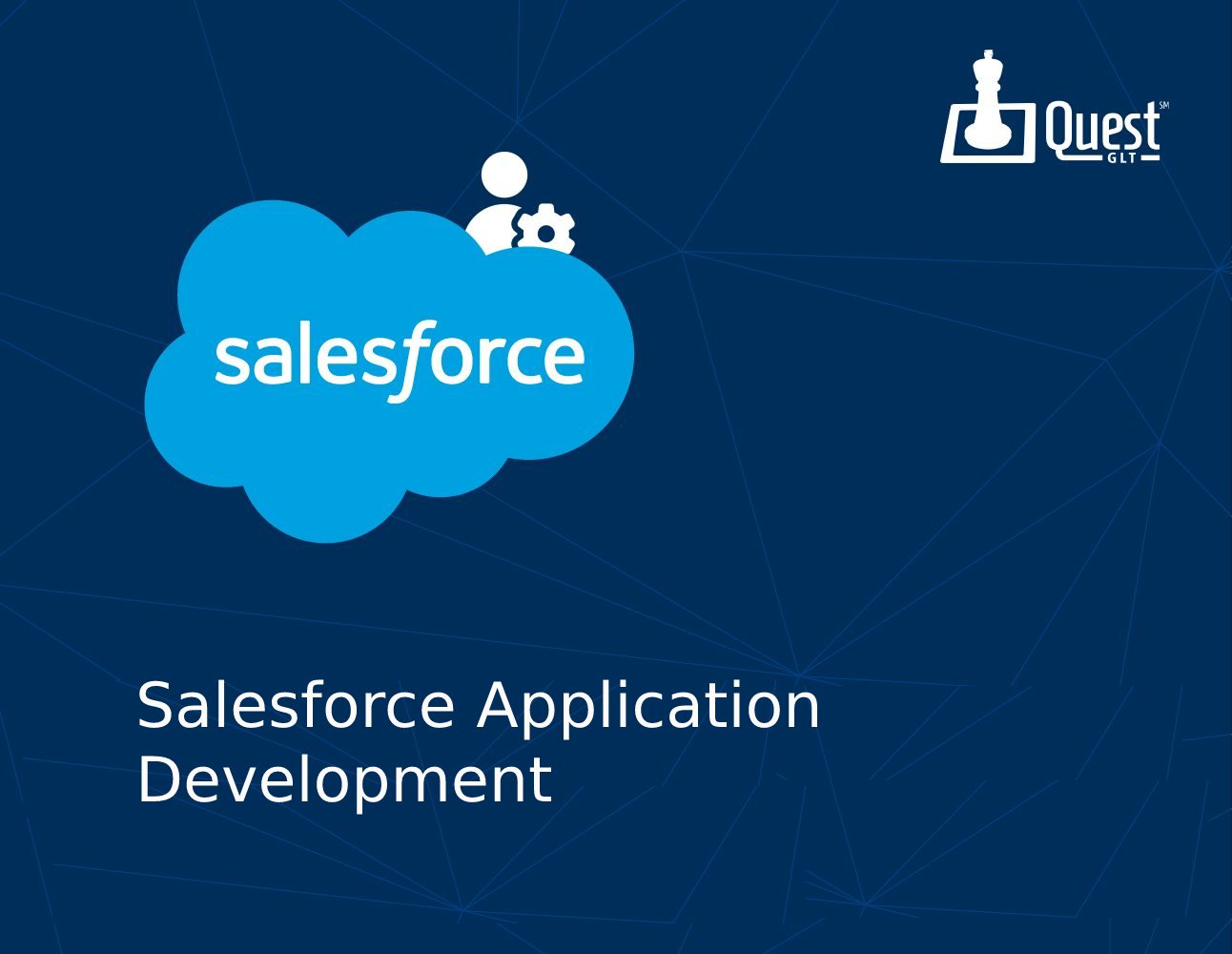 A Salesforce developer builds applications for various business platforms. The skill of writing codes on the Salesforce platform by using JavaScript, Apex, Aura and Lightning Web components etc is a demanding one in the Salesforce community. But you need more to learn to become a Salesforce Developer.
How to Become a Salesforce Developer in 2023
Learning the below-given top 10 fundamentals of a Salesforce Developer will surely develop the abilities of programming, analytical assessment, problem-solving and communication etc.
Let's have a look at the building blocks of the Salesforce Development field and ways to achieve proficiency in them.
1. Salesforce Admin
Becoming a qualified Salesforce Developer is associated with the very first and baby step of being a Salesforce Admin. The fundamental task of a Salesforce Admin is to thoroughly understand the platform where you want to work and contribute to completing the business requirements with the help of out-of-the-box features.
If coding for designing a business application attracts you more and you find yourself capable of it choose the path of being a Coder in the Salesforce Community, else you can go on the path of Business Analyst or Salesforce Consultant.
2. Roadmap for Salesforce Developer
Besides learning diverse concepts in coding and Salesforce tools, you need to follow a stringent roadmap to become a successful Salesforce Developer. This roadmap includes,
First, you should learn about the basics of Apex, Triggers and Batch Apex etc by being a backend developer. This position will help you in learning the fundamentals of the Salesforce field and rectify your flaws.
Another step to approach an advanced step from the basics is becoming a UI Developer. At this stage, you learn JavaScript, Aura and LWC( Lightning web content).
Now you can ease your journey with the help of major Salesforce Tools that are quite beneficial in increasing the productivity of a developer.
The fine blend of basics, UI and knowledge of Salesforce tools compel you to become a senior developer now. It is time to learn the design patterns and framework of applications.
Your unique approach to finding solutions and knowing architecture can make you a leader in a specific stream.
3. Software Development Life Cycle
Without Software Development Life Cycle it is impossible to learn the whole concept of Salesforce Developing. How does it work and what terminologies are there behind this cycle are some worth knowing information for everyone who wants to hold proficiency in Salesforce Developing.
4. Be a good Salesforce Consultant
Only a few key features in you can transform you into the best sales force consultant in your organization. Having quite appreciative communication skills, listening powers, knowledge of the industry, business process and building a long-term relationship with a consumer or other stakeholders can make a valuable Salesforce Consultancy service provider and an asset to your team. You need to constantly sharpen your technical skills as well as these soft skills for a better foundation. This could be an uphill battle for several professionals in the Salesforce community but only a gradual update can help you here.
5. Get certified for your skills
Attaining a certificate for your information and skills regarding Salesforce Development is no less than providing a competitive edge to you and helping in clutching new and emerging opportunities. Some fields that provide the certificate in Salesforce Development are,
Business Analyst
Administration Developer
Platform App Builder
Data Architect
Cloud Consultant
Tableau CRM consultant
Strategy designer
Marketing Specialist
Pardot Specialist
These are some entry-level certification exams in the Salesforce Development domain. Complete information and working experience will help you in getting certified for your skills.
6. Accumulate experience gradually
After gaining a basic experience in the position of a Salesforce Admin, you can take the initiative of becoming a part of small projects. You can start your Salesforce Development experience journey from,
Joining volunteer and non-profit education cloud customers will help you in gaining real-time experience as a real-time problem solver. Several companies count such work as an experience while hiring you for a job of a Salesforce Developer.
Salesforce Developer Forum is also an experience-providing platform regarding the challenges a developer face during the initial journey.
7. Connect with the wide network of Salesforce
Networking is the key to the Salesforce community. Finding another learner of Salesforce developing through strong networking can help you in rectifying your mistaking and removing complex doubts. Attending a Salesforce community's workshops and events can give you insight into new updates associated with Salesforce Developing. Getting in touch with a renowned recruiter can ease the way to securing a job in the Salesforce System.
8. A guide is mandatory
Before or after working for the Salesforce Development program, a guide or mentor is quite necessary for developers. If you are new to this field or working as a volunteer for nonprofitable organizations, choose a well-informative mentor whose advice can land a job for you and guide you during the preparation for getting certificates. But if you are already working in this field your senior developer is your one-stop solution for any guidance and mentorship.
9. The very next step after preparing yourself full-fledged, appear in an interview for a Salesforce Development Job.
10. Now it's time to flaunt your skills on a platform like LinkedIn and get more lucrative opportunities in this wide world of Salesforce Development.
How Quest GLT helps you in becoming a Salesforce Developer?
The online sessions for new learners can help them in understanding the Salesforce World. These sessions are specially tailored for new learners by experienced admins, mentors and professionals. Another trait of these sessions is they are available in a well-structured and synchronized manner.
The online learning programs available at Quest Global Technologies platform will guide you in acquiring Salesforce development skills through practical methods. All you need is an open or broad mind, a good internet connection and a hunger to learn in abundance through the series of well-designed chapters related to Salesforce Development. You will learn to adopt soft skills as well through them.
Visit Also:- salesforce pipeline inspection