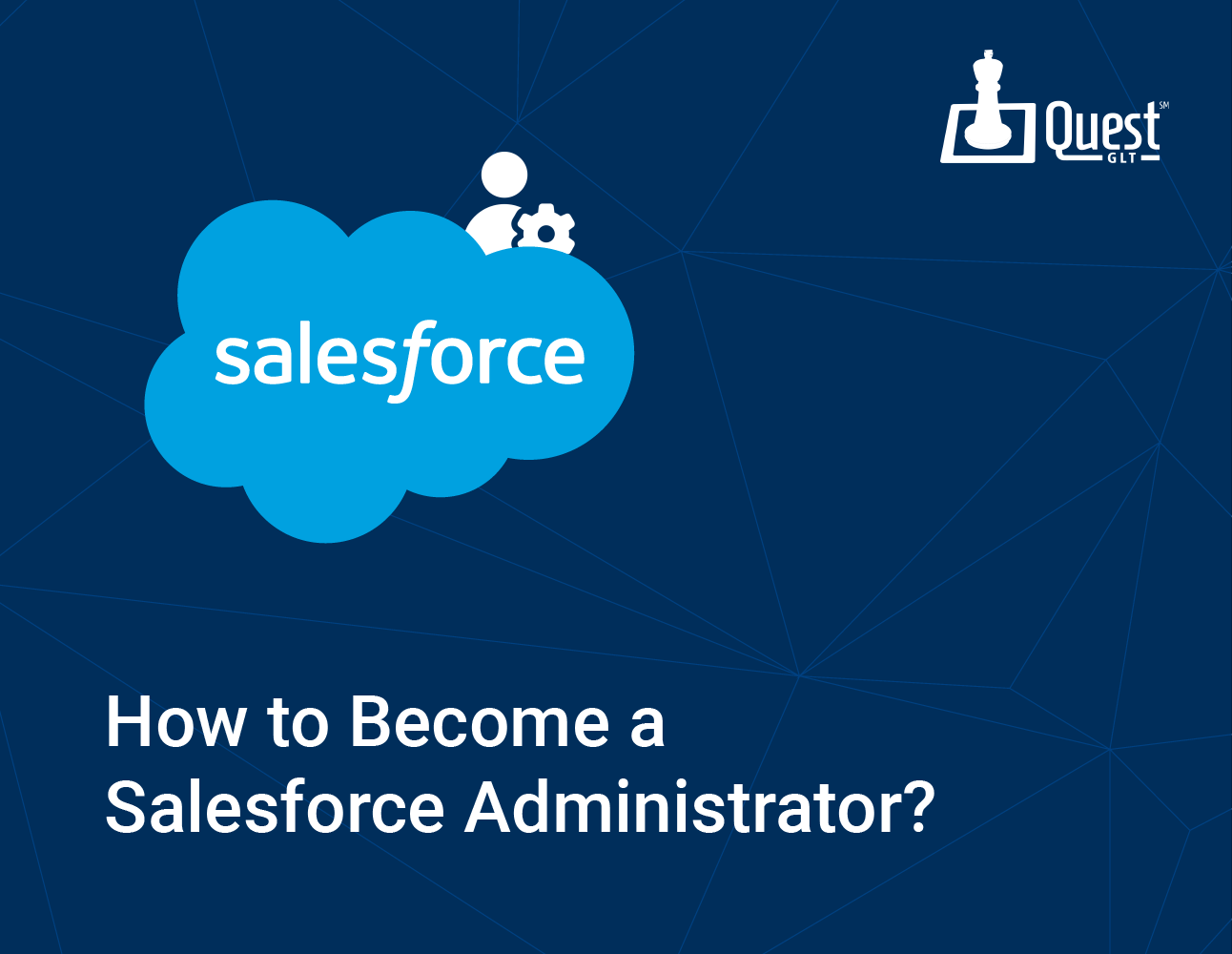 Running a successful business is more than just winning clients. Being an owner or a manager, you need to have a complete idea of every aspect of your operations, including your CRM, like Salesforce.
When you become a manager with end-to-end expertise in your CRM modules, you're not a manager; you become an 'Admin.'
But, Who Is A Salesforce Admin?
A Salesforce Admin is considered a business leader with a complete in-depth knowledge of how different sections of his organization function. In addition, the admin is responsible for aligning the departments with the help of process automation.
The primary role of a Salesforce admin Services is to work against inefficiency and improve the productivity of a business. They're responsible for integrating productive tools on the CRM and incorporating compelling features ranging from a user-friendly dashboard to brilliant workflows and apps for ongoing projects.
What's more? A Salesforce admin is also responsible for introducing CRM users to the latest update in the ecosystem. Overall, Salesforce admins are responsible for streamlining operations using the CRM's innovative solutions.
This blog looks at the perks of having a Salesforce Admin assigned to your operations. So continue reading as we analyze and understand how the administrator adds to your everyday operations.
What Does A Salesforce Administrator Do?
Having understood what a Salesforce Admin is, you might be thinking of their impact on your operations. So here's an overview of what a Salesforce Administrator do to give you a better idea of their impact on your business:
Responsible For Adding New Users:
As the head of the CRM, a Salesforce Administrator is responsible for including new users in the ecosystem. They also monitor system permissions over users to provide or restrict data access and modify the current accounts.
Reduce The Number Of Replicates In The Workflow:
An increased number of duplicates adds to the accounting error, among other aspects of your operation. However, this is where the Salesforce Admin enters as a solution. One of their key roles is to remove any replica contacts that may have entered the system via bulk updating or while combining different aspects of operations
Developing The Setup Menu:
Having a Salesforce Administrator supervising your operations also saves you from the hassle of creating your menu and sub-menu. In addition, admins are accountable for developing and changing the setup menu of the Salesforce system by establishing new rules through altered page layouts.
Expert In Creating Reports:
Creating reports is a matter of expertise for any business. The more detailed your reports are, the better your chances of presenting stats and facts. Interestingly, this is another area of expertise for a Salesforce Administrator. So if your business has an admin looking over your CRM operations, you can rely on them to create reports by generating facts, stats, and experimental data. These aspects will assist your operations in enhancing business income.
Your One-Stop Solution For Underway Documentation:
Your Salesforce Administrator is also responsible for providing underway documentation to associates, clients, and coworkers. By updating current certifications, these experts ensure that every business associate is on schedule and leveraging the latest Salesforce announcements and enhancements.
Think of Salesforce Administrators as your advisors who support your end-to-end process on Salesforce. They are a vital bridge between CRM technology and your business.
Now that you have a fair idea of a Salesforce admin or their role, you might be looking for a potential candidate to manage your CRM. So to help you streamline that approach, we've listed two factors that are a must-have in any admin.
How To Become A Salesforce Administrator
Develop A Fundamental Understanding Of The CRM Platform:
To start your career as a Salesforce Admin (or any other CRM), you must first understand CRM tools and their basic features. While most of it comes from experience, you could enroll in some courses to get started.
Internships Or Live Projects Can Help You Gain Experience:
The next step begins once you have had an idea of your CRM tool. You can start working as a Salesforce administrator for the next phase once you've acquired the correct certifications. You can start your career by assisting some experienced administrators through active collaborations or internships. This way, you can work to the top as an experienced administrator.
Is It Essential To Have A Salesforce Administrator?
Salesforce is an excellent tool for businesses of varying sizes. While operating the CRM might be an intimidating experience at first, the software becomes an indisposable part of your company once you learn its ability to help your company with problems, errors, changes, training, and improvements.
A company without a Salesforce administrator may lack behind in terms of its potential. Besides, achieving seamless functioning of your Salesforce CRM Development without an administrator overlooking your operations is almost impossible.