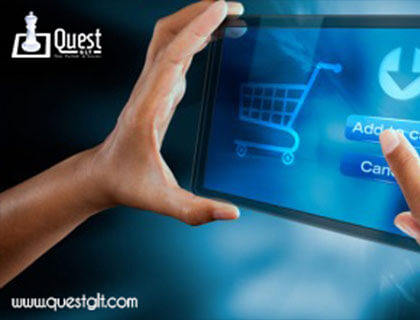 Where the Salesforce do gets the profit?
Salesforce revenue comes from CRM and it also capitalizes on commercial applications through acquisition of social networking. At present, Salesforce has agreed to purchase enterprise cloud commerce solutions. Salesforce shares the passionate focus on customer's success through E-commerce. It plays a vital role in the market for sales force automation, customer service and support and also marketing. Salesforce is now based on cloud which helps to create and manage the company information.
What are the benefits from E-commerce?
Salesforce extends its branch into E-commerce and is totally based on computers.It commences a tender offer for all outstanding shares of Demandware. Salesforce will be well positioned as it delivers the future of commerce with the help of customer success platform with Demandware. It helps to bring out-of-the-box experience to the customers. Cloud based CRM has so many advantages than ever with the help of Demandware.
Branded online community increases as shown in the following.

Salesforce benefits from cloud
The Demandware achievement will push it Salesforce into the e-commerce with a new business division called the Salesforce Commerce Cloud. Salesforce customer success platform creates opportunities for companies to gain the customer's attention in entirely different ways. This has freed up companies from the tension of upgrading and maintaining both software and hardware.
What is Salesforce Journey Builder?
Salesforce Journey Builder is an innovative, easy-to-use customer journey management platform that enables you to create engaging and personalized customer experiences on the Salesforce platform. It allows you to design and implement complex campaigns with a simple drag-and-drop interface, enabling users of any skill level to quickly design customer journeys that will drive business growth. With its powerful features, such as automated contact scoring, real-time response monitoring, intelligent segmentation, and advanced testing capabilities, Journey Builder provides marketers with the tools they need to create impactful customer experiences.
Salesforce Journey Builder campaigns.
Salesforce Journey Builder is an advanced customer journey mapping tool that enables you to create a personalized path for every one of your customers. With it, you can build custom journeys to get more out of each interaction with your customers. By leveraging predictive analytics and AI-driven segmentation technology, you can quickly deliver relevant messages at the right time to drive better engagement. Additionally, you can use Salesforce Journey Builder to track customer behavior and measure the success of your campaigns.
How to Get Started with Salesforce Genie?
Salesforce Genie is the perfect tool to help you become a successful Salesforce user. With our comprehensive library of online courses, tutorials, and videos, you'll learn how to build your own custom Salesforce solution and master the fundamentals of working with the platform. Our team of experienced instructors will take you step-by-step through setting up and configuring your new Salesforce environment, building apps for specific business solutions, customizing the mobile experience for users, and more. Get started today and unlock the power of Salesforce with Salesforce Genie!
Vons HR Direct -Employee Resource Center
I apologize for the confusion, but as an AI language model, I don't have direct access to personal accounts, such as Vons HR Direct. I can provide general information and guidance based on my training up until September 2021. However, I can't provide real-time or specific account-related information.
If you need assistance with Vons HR Direct or have any questions regarding their services, I recommend contacting Vons directly. They should be able to provide you with the most accurate and up-to-date information on how to access and utilize their HR Direct system.
You can reach out to Von's HR department or visit their official website for more details on how to access the HR Direct portal and obtain the necessary information you require.
Regarding the company's culture and the CEO's rating, it's unfortunate to hear that Vons' overall culture is scored a D+ by employees and that the CEO has a rating of 61/100. Company culture indeed plays a significant role in employee satisfaction and overall organizational success. Improving the culture and leadership within a company can positively impact employee morale and engagement.
Hr Direct Vons
It's worth noting that the information you provided might be based on recent developments that occurred after my knowledge cutoff. To obtain the most accurate and up-to-date information about Vons' Human Resources Team and the CEO's rating, I recommend referring to reliable sources, such as the company's official website, press releases, or news articles.
Visit Also:- Salesforce Implementation Services in USA