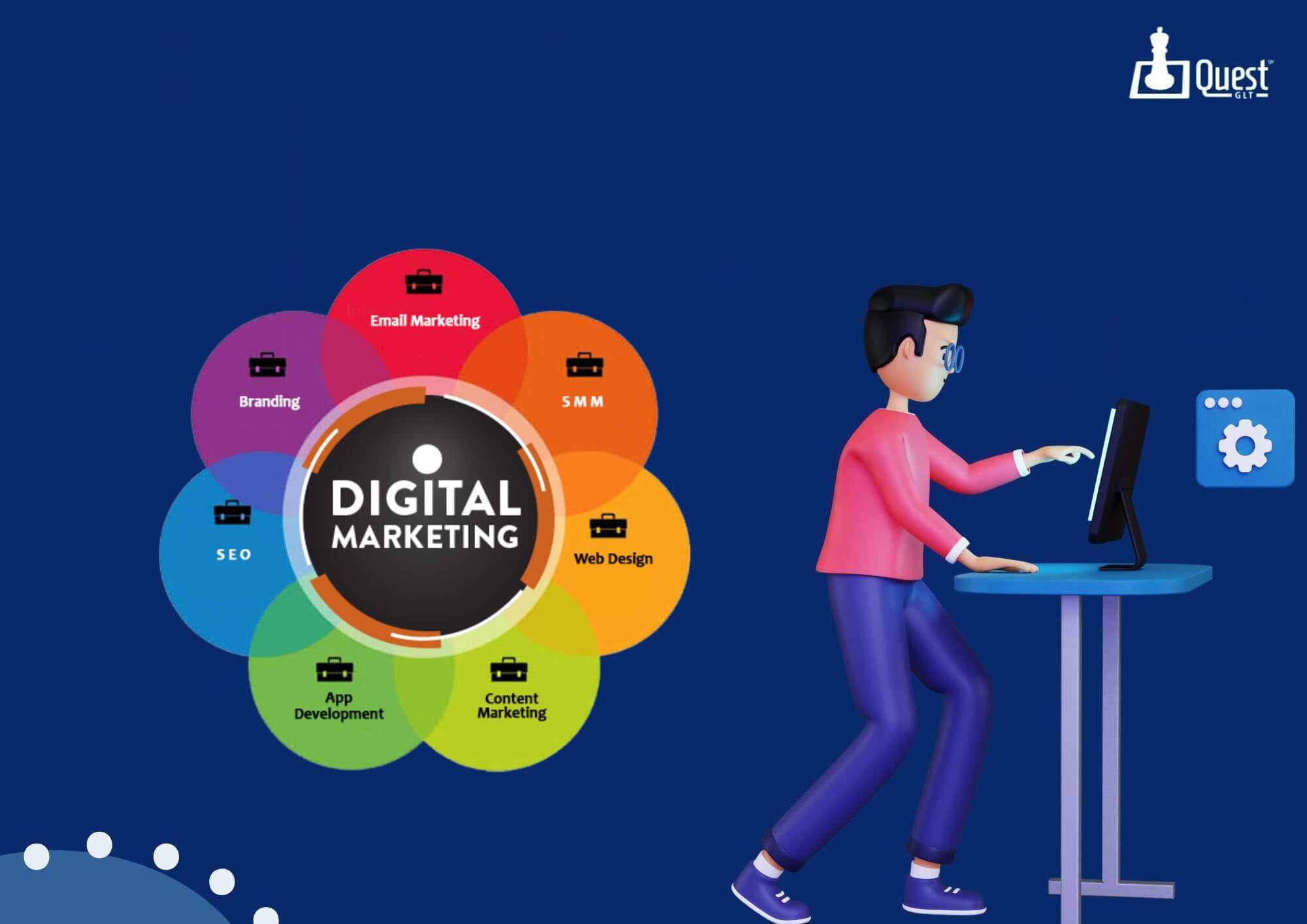 All the functions that a computer system performs for the individual or an organization to make their life and work smooth, are written in diverse complex programming languages. Understanding those hard programming languages is not everyone's cup of tea. Here organizations or an individual seek the help of professional teams that are well-versed in understanding intricate computer programming languages.
Quest Global Technologies has specialized teams that are masters in the coding of these complex programming languages. We as a proficient team can serve you with advanced assistance in detangling the issues associated with the below given hardest programming languages.
Top 10 Hardest Programming Languages
1. C++
To run a programming language full of several file extensions and layouts rigorous is one of the most difficult tasks. C++ is one such language that requires in-depth knowledge of all of its characteristics. Quest GLT team utilizes this language in developing significant e-commerce systems, online search pages and SQL servers etc. If your organization or services are based on these features, you certainly need a professional programming team that can deliver you the desired outcomes in lesser time than usual. The programmers will fetch the pain point after assessing this object-oriented and imperative C++ language and ensure you of the quick resolution of the issue.
2. Scala
Widely used for static system-based works or businesses, Scala is a functional programming language that uses Java Bytecode. Due to its tendency of combining the original principles with Java, Scala becomes one of the hardest programming languages. Our team has great knowledge of type interference, lazy evaluation and pattern matching as these are linked with Scala. Being proficient in C++ language, our team can handle the issues related to Scala as the grammar and file extensions of both languages are quite similar.
3. Swift
Opposite to its name, Swift programming language takes a lot of time in elaborating its characteristics and understanding its well-described explanation. The major reason behind all the intricacies involved in Swift programming language is, it is developed by the highly reputed brand Apple which is an indication of the complex and well-secured tools and frameworks. Though there is only one file extension that is used in Swift programming language, several capabilities provided by this language make it more cumbersome. But up to a great extent, we as a knowledgeable programming team, Quest GLT can say that Swift is the best alternative option for the above-mentioned languages C++ and Scala.
4. Haskell
The most stable version of Haskell was released in 2010. It is not a ln object-oriented language or you can say that it works on very rigid grammatical rules. Even after having some rigid structures, this programming language is considered one of the most flexible and modular languages. The user can meet the needs with this specific feature of Haskell but for fulfilling that purpose one should know all the attributes of this hard programming language like Quest GLT does. Haskell is the new addition to the list of hard programming languages and our team is always ready to take on new challenges in the form of a new and complex programming language.
5. JavaScript
Commonly known as JS, this high-level and object-oriented programming language was developed back in 1995 by three working groups named Ecma, Netscape and Mozilla. The basic introduction of JavaScript programming language's complexity is, it was created by taking a great influence through the mixing of some of the most difficult programming languages like Python, Java, C and others. JavaScript plays a major role in several tasks like web content creation, making online sites and video game sites more interactive and user-friendly. Our team knows the importance of JavaScript as it acts as a solid network between the clients and the server slides. Therefore hiring us for resolving an issue associated with this programming language will be beneficial in several ways.
6. C
Though in comparison with C++, C is a low-level language and has a lower level of complexity in its features, you can not deny the fact that C programming language is one of the widely used programming languages that belong to the hard category of understanding. Quest GLT team has in-depth knowledge of its executable codes which are further segregated into several subroutines also recognized as functions. Our skilled programmers are masters in fathoming difficult functions. We have performed so many cross-platform development tasks which are solely based on the C programming language.
7. PHP
Being a prime server-side programming language and highly influenced by the most difficult languages like C++, Java and Perl, this programming language PHP needs professional handling while execution of any language-based task. Our team is quite familiar with all the versatilities of the Personal Home Page programming language, commonly known as PHP. It is on our priority list of certified programmers who seamlessly provide a desired solution or outcome through their knowledgeable working patterns.
8. Python
Another widely popular, object-oriented and procedural programming language, Python requires expert programmers for the seamless execution of any language-based task. Our programmers emphasize the readability and understanding of the codes as Python has a completely different syntax in comparison to other high-level programming languages. If you are viewing difficulty in any operation that includes a deep understanding of Python programming language, hire Quest GLT's programmers who hold specialization in this particular field.
9. Go
Primarily based on the programming language C, Go is considered a sort of tough programing language by experienced programmers. The understanding of different syntax and tight layouts of the Go programming language is something specific that makes our team worthy to trust. Popular with another name Golang, this programing language is extensively used in Google's as well as other companies production systems.
10. Forth
Forth programing language lies in the last place in the list of hard programming languages. However several individuals and organizations face difficulties in handling the issues related to this programing language. Therefore our valuable assistance is ready for them in the form of a desirable outcome.
Visit Also:- software testing companies in USA
FAQ :-
1. what is the hardest coding language to learn
Answer :- It is difficult to definitively answer which coding language is the hardest to learn. Every coder has different levels of experience and comfort with various languages, so what may be hard for one person may not be as difficult for another. Generally, however, experts agree that some of the most difficult coding languages to learn include Assembly, C++, and Haskell.