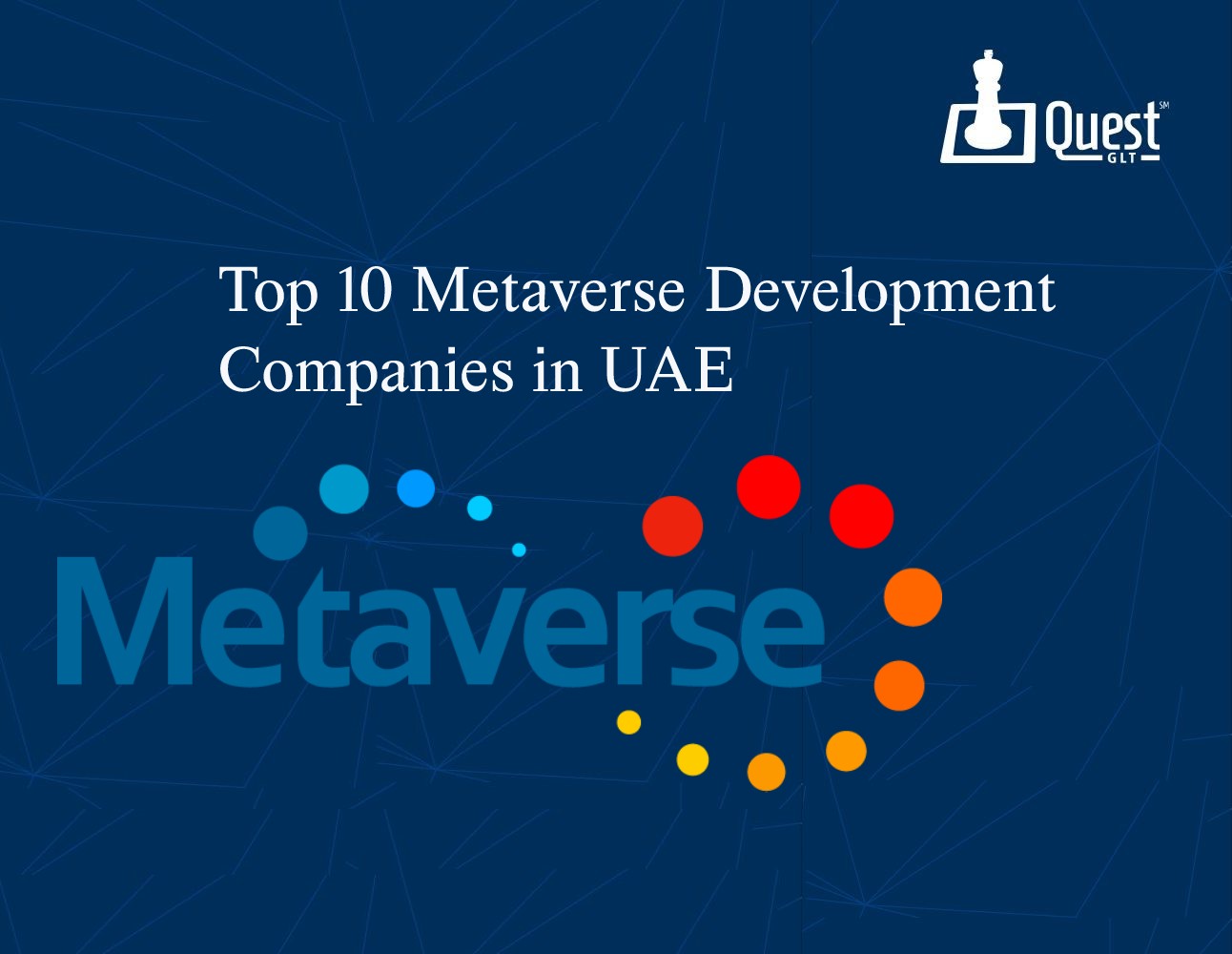 The buzzing concept of virtual reality is gaining ground rapidly among several sectors of this new-age online world. Whether it is a demand of creating a 3D platform with virtual effects for gaming or organizing a business meeting with clients, Metaverse Development Companies fulfilling every demand with the help of VR/AR, NFT, blockchain, and other high-end technologies. VR/AR, NFT, blockchain and other high-end technology.
Choosing the best Metaverse Development Company that can help investors and business groups to meet their every demand is not an easy task. Here is the list of the Top 10 Metaverse Development Companies to ease the complex task of finding the right Metaverse development partner for your requirements.
Top 10 Metaverse Development Companies in UAE
1 . Hyperlink InfoSystem –
$10000+

< $25 / hr
250 - 999
Ahmedabad, India
A highly skilled team having an experience of more than 11 years, Hyperlink InfoSystem is recognized as one of the best Metaverse Development Companies in UAE. This group was founded in 2011 with a unique vision of providing all kinds of development services with agile technologies. Now it includes the Metaverse Development services also with the assistance of a professional team adept at Web3, Unity 3D, AR/VR, blockchain, Metaverse, IoT and AI/ML etc.
The extensively knowledgeable team of Hyperlink InfoSystem includes 500-999 employees who understand the Metaverse operational sector very deeply. They provide the most promising round-the-clock assistance at several destinations including the UAE. For more in-depth information regarding the work model and quality services of Hyperlink InfoSystem, one can check the reviews or ratings available on the clutch platform. It holds 4.9 ratings on several websites.
2. Rising Max –
Founded: 2013
Employees: 250+
Hourly Rate: $50 – $99 / hr
Location: Dubai
The top-notch quality of the development services enabled Rising Max to come a long way and gain an immensely positive response from business clients. As the company is serving a plethora of business niches, there is nothing new to Rising Max regarding the Metaverse Development services and the building block of this field - Blockchain Technology. The highly professional team of Rising Max utilizes advanced technologies like AI and ML in developing user-friendly platforms like dApps.
The in-depth knowledge of this virtual world enables the team in serving the world's top-quality clients. Their tendency to go out of the box while serving the clients exceeds the expectation their expectations. Rising Max ensures that clients will receive guaranteed results at the pre-decided time. Having an experience of more than 15 years in the metaverse game development field enhances the reliability of clients on this service group.
3.Quest Global Technologies-
Reviews on the platforms like Clutch, Entrepreneur, AppFutura and Business of Apps, etc speak volumes regarding the AI Development services in the Metaverse Development field. A very ordinary start with only 10 employees in the year 2013 is now completely transformed into a well-renowned Metaverse Development Company in UAE for its skills in agile technologies like blockchain, metaverse, NFT, AR/VR and a lot more.
Holding a record of 1000 + projects delivery to clients belonging to diverse business niches, the AI Development Services relentlessly serves in numerous countries including UAE. The understanding of the updated technologies and the 24 ×7 professional service and guidance to the clients, create a unique place for AI Development Services among the several other Metaverse Development companies. This development service group has a 4.9 rating on the Clutch Platform.
4.Maticz –
Founded: 2018
Employees: 150+
Hourly Rate: $50 – $179 / hr
Location: Dubai
Another prominent Metaverse Development Company in the UAE is Maticz which holds deep recognization among users for its best-in-class Metaverse app development services. The 360-degree designing and development facilities for the clients made it able to secure a top featuring place on the list of top app development companies according to the Appfutura platform.
The clients approach Maticz for outpacing their competitors in this rapidly transforming virtual world. The pre and post-guidance of the Maticz team during the app development acts as ardent customer support for the clients. Along with the knowledge of advanced and trending technologies, their team presents the best way of solving problems.
5.Juego –
Founded: 2018

Employees: 150+
Hourly Rate: $50 – $179 / hr
Location: Dubai
Juego is widely known for its Metaverse game development applications but now it has expanded its services in diverse business niches linked to this virtual world -Metaverse. The skillful team of Juego is adept at designing gaming and other business applications and gained noteworthy experience by working with several clients irrespective of their project or company size. Developing the 2D and 3D assets according to the requirement and standards of the organization is the key service feature of Juego that lures businesses and gamers for hiring them.
Utilization of advanced tech tools and frameworks in developing the immersive and engaging UI experience for gamers is something that the clients find exceptional in the Metaverse Development Services of Juego. Unlike other service providers, this group believes in establishing a strong trust between the client and the team along with providing quality services.
6. Royex –
Undisclosed

Undisclosed
10 - 49
Dubai, UAE
Specifically, a Dubai, UAE-based development company named Royex is serving clients with the finest technology-based services like AR/VR, blockchain and metaverse development etc. If you are seeking a development partner who holds the vision of transforming the virtual world into a stimulating real environment for your meta company by unlocking the end-to-end metaverse solutions, Royex is the one-stop solution for your every single demand.
Whether you want assistance in developing a unique application for the game or a specific business idea, this experienced team is all set to take the wholesome responsibility of completing the app development project. The services of Royex company cover a wide range of business niches like e-commerce, marketing, gaming, education, finance and many others.
7.Spotnik Technologies –
Founded: 2015

Employees: 100+
Hourly Rate: $50 – $129 / hr
Location: Dubai
When you talk about the delivery of high-quality technological products in UAE, the name Spotnik Technologies rapidly clicks in the minds of business clients. Several zones or industries like healthcare, entertainment and gaming take advantage of best-class quality services in development and design.
Founded in the year 2018, Spotnik Technologies is delivering top-notch quality tech products for its clients and creating an exceptional path to success for them. Though the organization has not completed too many years in the Metaverse Development industry, its best and most promising service delivery enables it to match the pace with the key players of the Metaverse Development field.
8.Suffescom Solutions –
Founded: 2015
Employees: 100+
Hourly Rate: $50 – $69 / hr
Location: Dubai
Whenever a person discusses the top Metaverse Development Companies that conclude the developing and designing projects with great accountability, Suffescom Solutions tops the list of such companies. The developers of this valuable firm are delivering projects in several countries including UAE as well.
The in-depth knowledge and extensive experience in developing highly secured Blockchain-based Web3 platforms help Suffescom Solutions in outshining other competitors. Their expanded service range is leading numerous businesses by developing Metaverse solutions for them. For thorough information about the status of their development services, you can go through the rating apps where it secures one of the top positions in the list of the best Metaverse Development Companies.
9. Diginix AI –
Founded In 2013

Company Size 50 - 249
Min. Project Size $5,000+
Avg. Hourly Rate < $25
This group is considered a key contributor in the success journey of several different-sized companies or business organizations that have a keen interest in the Metaverse development field. One of the top Metaverse Development Companies of Dubai has successfully concluded project partnerships with several startups, a lower budget/ mid-scale company or a large enterprise.
Holding a record of partnership with over 500 clients this team has achieved excellence in nearly all the Metaverse domains as the team of 80 + members includes the best UI/UX designers, blockchain developers, AR/VR experts and mobile app developers etc. Such an iconic union of skilled and professional teammates eases the top-quality delivery of tech products.
10. Dev Technosys –
Founded In 2010

Company Size50 – 249
Min. Project Size $5,000+
Avg. Hourly Rate $25 - $49
The past partnership of Dev Technosys with leading brands like Tata, BBC, Disney, Google, Papa John's and many others intrigues new clients to work with them or make them their success partners. Their metaverse developers hold proficiency in building technologies like AR/VR, 3D and Blockchain web platforms etc at reasonable service charges.
In case you have drawn a layout of your vision regarding Metaverse Development but still lack the right partner or guide who can turn that vision into a perfect roadmap, choose Dev Technosys without giving it a second thought.
After accumulating a lot of information regarding the working model and expertise of the above-given top 10 Metaverse Development companies in UAE, you can easily make the right choice for expanding your business in the virtual world of Metaverse.
Wrap Up -
Even after presenting the list of the top 10 Metaverse Development Companies in UAE, we recommend you notice some points before finalizing the hiring deal with any of the development companies.
Their work experience and the client businesses with which they have worked in delivering the projects.
The flexibility of the working models and timing of such development companies play a major role in quality services.
The strength or size of the team that is going to work on your project. Their experience, expertise and knowledge should also be included in your primary focus area.
The utilization of tech tools and frameworks in the Metaverse app development working.