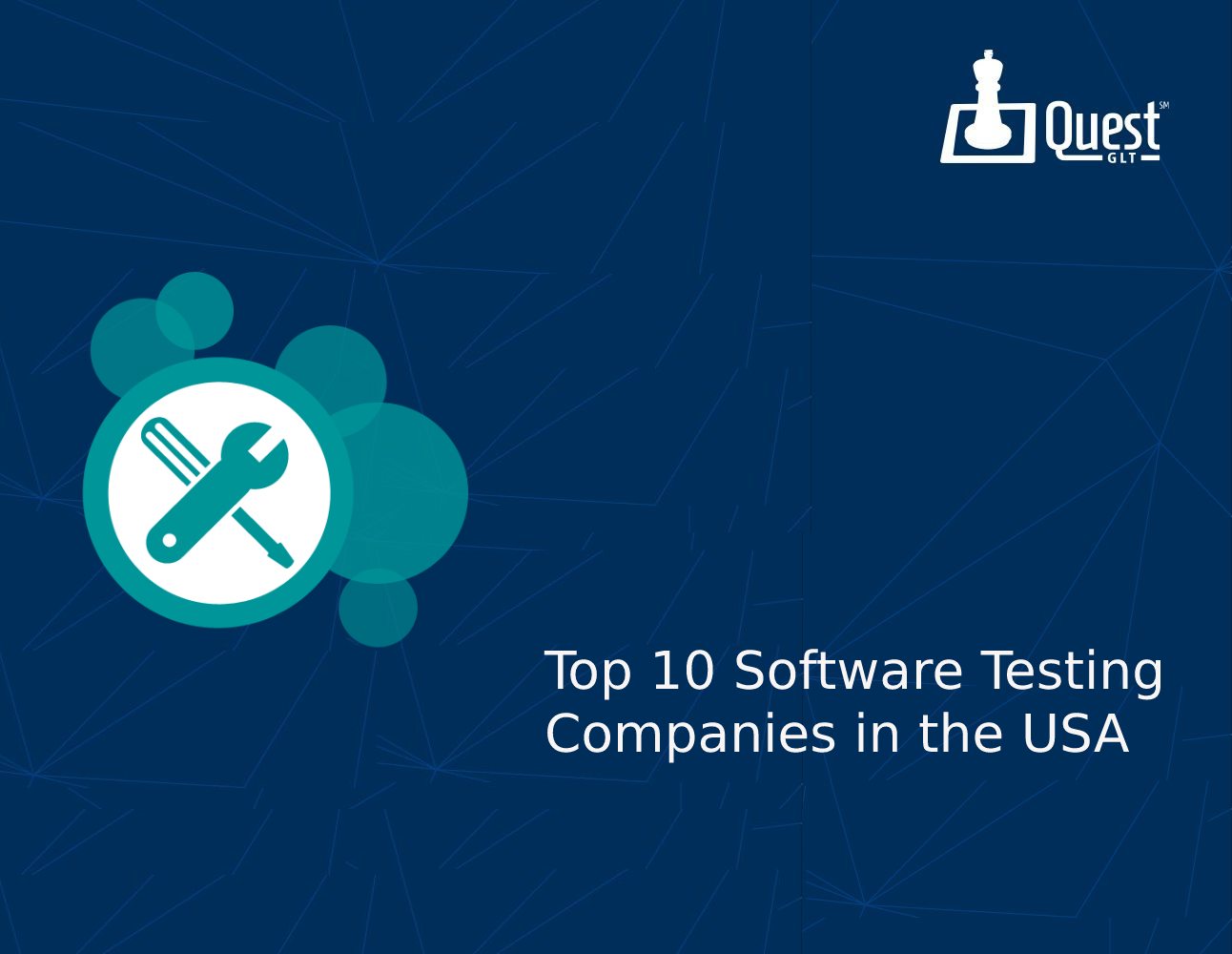 Software testing companies are organizations that ensure the team heads or company owners that the utilized software is providing a frictionless customer experience to the users. With the help of diverse software testing by a skilled team, this service facility can be offered to clients.
Maintaining high-quality and competitive software in the market through QA software testing is the best possible way to hold a better position in the tough competition. Another advantage of evaluating and verifying the software product is keeping it bug-free, reducing the development cost and scaling up the level of their performance.
Now Software testing companies have reached a very advanced level that leads to the development of new methodologies and emergence of the powerful tools. Though every Salesforce user has a unique demand and this becomes a strong case for choosing a top-rated and well-skilled software testing group for them, here are the top 10 software testing companies that provide fully professional testing services in the USA.
Top 10 Software Testing Companies in the USA
1. Mindful QA -
Headquarters: Los Angeles, CA (All workers located in America)
Founded: 2018
Employees: 50 – 200
Mindful QA is delivering the best software testing services through QA to several business organizations as well as nonprofitable groups. One can avail of the promising services of Mindful QA full-time. Established in 2018, Mindful QA is a group of well-versed 50-200 testing employees who have experiences in the core fields of this testing domain like Manual testing, Automated testing, API testing, performance testing, software testing, mobile app testing and website testing etc.
Working with so many renowned clients google, Microsoft, Zillow, Clorox, Taco Bell and H&R Block etc.
Some key features of Mindful QA make it quite popular in the Software testing service field. Have a look at them.
The team includes only senior and experienced Testing experts who have worked with highly reputed clients.
The testers provide services in all parts of the USA.
The services of Mindful QA are completely flexible and we adopt the testing model according to the convenience of the clients.
This group provides testing services both on the long-term project works as well as the hourly pricing services.
Donating 10% of the profit to charitable funds enhances the image of the Mindful QA software testing group.
2. QualityLogic -
Headquarters: Idaho, USA.
Founded in: 1986
Employees: 51 – 200
Revenue: $5 – $10 M
Core Services: Mobile App Testing, Web App Testing, API Testing, etc.
Clients: Verizon Wireless, Cisco, OpenADR, Hawaiian Electric, etc.
Whether it is a small, middle or huge-sized organization, QualityLogic provides software testing services to every company. Though it covers the wide servicing field of software testing, the smart energy market and imaging market are its prime targets. From basic QA assessment to advance automated testing services, the QualiltyLogic team is adept at everything. They cover Mobile App Testing, Web App Testing, API Testing and a lot more in the service range of software testing. A medium-sized team of 51-200 employees has experience in handling clients like Verizon Wireless, Cisco, OpenADR, Hawaiian Electric etc.
Here are the most lucrative features of QualityLogic.
Flexible working approach with the inclusion of agile technologies of testing.
Assessing the standard of the industry and then recommending the best testing tools is one of the prime service features of QuestLogic.
The consistency in the support after testing service makes it more popular.
3. QASource -
Headquarters: Pleasanton, CA
Founded in: 2002
Employees: 1400 – 1700
Revenue: $40 – $60 M
Core Services: Automation Testing, Manual Testing, API Testing, Mobile QA, Security Testing, Performance Testing, QA Analysis, Salesforce Testing, etc.
Clients: eBay, Ford, TechSmith, IBM, Facebook, etc.
QASource was founded in the year 2002 and since then it is relentlessly serving clients of cyber Security, Legal, Healthcare, Finance, Retail and Startup etc. This group assists you in meeting the Salesforce Development Requirements along with the seamless integration with DevOps practices. Manual Testing, Automation Testing, API Testing, Mobile QA, Security Testing, Performance Testing, QA Analysis, Salesforce Testing etc are some core testing services of QASource.
The skilled senior testing employees of QASource have accumulated valuable experience while working with eBay, Ford, TechSmith, IBM, Facebook etc and served them with the best suitable testing tool.
The compelling features of QASource comprise the below-given traits.
Due to working in diverse testing scenarios, the team has attained in-depth knowledge of software testing.
The team holds expertise in advanced technologies like JAVA, MySQL, VBScript and Apache.
The automation testing service of QASource releases you faster from the testing cycles.
Deep knowledge of the domain exceeds the expectations of the clients.
Onshore Testing: Yes. India-based Operation
Offshore Testing: Yes
Headquarters: USA, UAE
Services Areas: USA, Canada, Europe, Asia, Australia,
Revenue: $1M – $10M
The thorough assessment process of a software product and application is called Software Testing. The prime aim of Software Testing Services is fetching the gaps, preventing bugs, decreasing the cost of development and enhancing the overall performance of that tool in the end.
The vast service area of Software Testing is imbibed with scores of specific tests. These tests adopt a distinct strategy and cover a separate domain of the software product. The wide array of software testing includes unit testing, acceptance testing, functional testing, regression testing and usability testing etc. With the aid an experienced software tester, you can find the hardly predictable flaws or scenarios that further lead the major Software errors.
The worth of Software testing is enhanced due to several. compelling factors. Architectural flaws, Invalid or incorrect functionality, Scalability issues, Security vulnerabilities, and Poor design decisions coerce organizations or an individual to hire a credible software testing team.
The following points make Quest GLT quite popular among Salesforce users for software testing purposes.
The team has proficiency in the very unique fields with an exceptional experience.
The adaptability of well-versed team members makes them able in handling the projects flexibly.
5. ScienceSoft -
Headquarters: USA, McKinney, Texas
Other Locations: Boise, Idaho, and Saigon, McKinney, Texas
Services Areas: United States, Canada,
No. of Employees: 100+
With a massive-sized team of more than 700 employees, ScienceSoft is serving for the last 33 years in the software testing domain. It has helped scores of companies in building a bug-free software platform to give a better customer experience by assisting them in each step of development.
SvienceSoft optimizes the testing coverage by including a variety of software testing services like QA consulting, regression testing, integration testing, system testing, compatibility and performance testing etc. The flexibility in understanding the testing process and then executing it through the best-required testing tools is the key feature of ScienceSoft.
Some more advantages of hiring ScienceSoft as a software testing partner are mentioned right below.
A praiseworthy testing experience as this tram has concluded more than 730 projects of software testing successfully.
The team's major section consists of such developers and testing engineers who have more than 10 years of experience.
The certified services of ScienceSoft assure clients regarding their information safety.
The right testing script and tools ease the task of software testing and finish it in a lesser duration than anticipated.
It has also clutched the title of fastest growing software testing company in the USA.
6. QA Wolf -
Locations: Seattle, WA
Founded in: 2019
Employees: 10 – 100
Core Services: Gets your team to 80% end-to-end automated test coverage in 3 months
Pricing: Based on the size of your team, not hourly.
The automated test service of QA Wolf has helped it to become know-worthy through some drastically different ways of working. As they charge their clients based on the team size instead of hourly prices or per created testing program. Unlike the other outsourcing firms, it is a VC-backed startup that gets the engineering team to 80% end-to-end coverage within three months.
Here are some more exceptional features of QA Wolf -
The team writes and maintains the tests so that your developing team can focus on building the new features.
One can take unlimited access to the QA Wolf platform by performing numerous times testing by all the team members of your organization.
QA Wolf is an open-source Testing platform hence there is no vendor lock-in and you can access the whole code with its complete exportation at any time.
7. Global App Testing -
Headquarters: London, Greater London
Software Quality Solutions for CTOs, Senior Software Engineers and QA Professionals
Other Locations: London, Greater London
Services Areas: United States, Canada, UAE
No. of Employees: 150+
Holding a record of testing and detecting bugs in over 6400 applications, Global App Testing is one of the best app development and software testing teams. The blend of skilled manual testers and automation testing tools helps in designing a bug-free software platform for a better customer experience and seamless workflow.
A team of 50 -200 skilled employees is known for its core tests like mobile app testing, localized testing, test case execution, functionality testing and exploratory testing etc. After working with too many renowned companies and clients such as Facebook, Microsoft, Spotify, Instagram and Critix etc, Global App Testing has gained experience in swiftly fetching the prime errors and removing them in less than anticipated duration.
These below-given features make Global App testing easily accessible.
The wide availability of our automation tools on any device and the manual testers makes it more popular.
The customized testing of Global App Testing according to the requirement and standard of the software platform is its expertise.
The expert teams of this testing company seamlessly integrate ordinary testing tools with advanced engineered ones to make the testing process easy to perform and easy to understand.
8. QA Mentor -
Onshore Testing: Yes. India-based Operation
Offshore Testing: Yes
Headquarters: New York, USA
Other Locations: Texas, Pennsylvania
Services Areas: USA, Canada, Europe, Asia, Australia, and the Middle East
No. of Employees: 250-999
An ISO-certified and multi-award winner software testing company QA Mentor was established in 2010 on a small scale but now it has a total of 15 offices across the world including the USA and provides 32 assured testing services in the vast field of Software testing. Primarily focusing on the 9 industries for software testing, the QA Mentor is a group of 500 skilled and experienced employees.
The core services of QA Mentor cover a wide range including all the fundamental and advanced software testing like Compatibility Testing, Load/Stress/Performance Testing, Security/Penetration Testing, Crowdsourced Testing, Regression Testing, Migration Testing, Database Testing, API Testing, AI Testing, Internet of Things Testing, Big Data Testing. Compatibility Testing, Load/Stress/Performance Testing, Security/Penetration Testing, Crowdsourced Testing, Regression Testing, Migration Testing, Database Testing, API Testing, AI Testing, Internet of Things Testing, Big Data Testing etc.
This testing group offers free security assessments to its clients.
The free trial for two weeks helps the clients in understanding the testing model of the team in a better way.
The 24×7 availability of skilled teams in all time zones helps users easily access its best services.
The flexible and engaging working or testing model enhances the interest and comfort of the teams.
The economical service packages with extra benefits are the additional perks for the hiring teams.
9. Aspire System -
Onshore Testing: Yes. India-based Operation
Offshore Testing: Yes
Headquarters: Chennai, Tamil Nadu
Other Locations: Texas, Pennsylvania
Services Areas: USA, Canada,
No. of Employees: 1000-1999
This group serves quite exceptional services in this significant software field. It does not only test and fetch the bugs in your software platforms but it derives a unique approach for the product that helps at each stage of its whole development. The AI-generated testing tools and frameworks of this company enhances the testing methodology by providing even more rigorous, synchronous and continuous support. The testing services are available for product-based companies, startups and retail enterprises etc.
The main software testing services of Aspire System are Functional Testing, Independent Software Testing, DevOps Testing, Mobile Testing, AI-led Testing, Managed Testing Services, Enterprise Application Testing, Test Automation, API/Microservices Testing, Performance Testing etc.
Founded in 1996, the Aspire System has become a large team of skilled 4500+ employees who are relentlessly working for the client's satisfaction.
10. Sauce Labs -
Headquarters: Headquarters: San Francisco, California, United States
Other Locations: San Francisco, California, United States
Services Areas: USA, Canada,UAW
No. of Employees: 100-500
A cloud-based testing platform, Sauce Labs is providing manual, automated and consistent testing of the web and applications testing. California-based, Sauce Labs is a team of 500 well-versed developers and testing professionals that is loaded with lucrative features.
Have a look at them.
It provides clients with a comprehensive and consistent testing cloud.
For testing functionality, Front-end performance and Visual regression, it offers a single dashboard or unified platform regarding software testing.
Having worked with VISA, Splunk, Walmart and Zillow, this team has earned an exceptional experience.
The above-given information regarding the top 10 Software Testing companies in the USA is more than enough in helping an organization choose the best one for it.
Why the Software Testing companies are important and what change do they make in an organization?
These companies eliminate the requirement of creating or building a testing favorable environment.

Skilled developers and experienced testing engineers curtail the time duration taken during bug detection by an ordinary person.
The Agile technologies and advanced testing frameworks and tools test your software platforms and ensure better working of it.
The freely working method of software testing companies is beneficial in providing a better customer experience.
The automated testing tools do not require a testing script and a QA specialist for finding the bugs or errors in a service software. This further reduces the anticipated time consumption.
Wrap Up -
If your business is located in the USA and you are seeking the best Software testing company, hiring the above-given companies will be beneficial as they are also located in the USA. Therefore communication issues and time zone difficulties will not be a complication in attacking software testing services. They will help you with their standard and timely delivery of testing services.