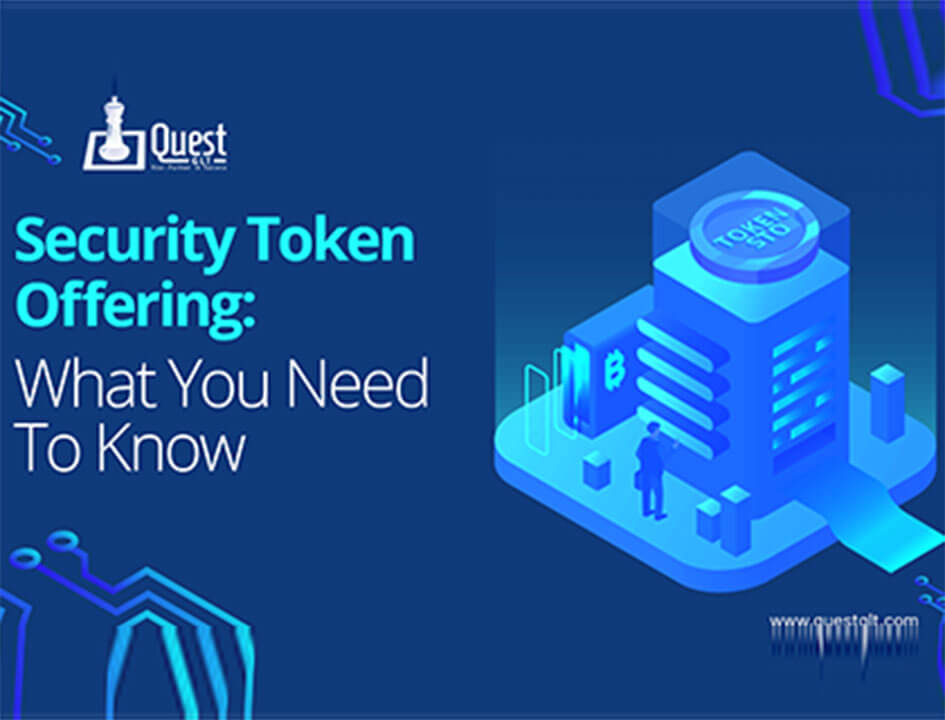 STO is a Security Token Offering. The STO currency is emerging as a powerful and valuable alternative to private equity and venture capital of financing for companies globally.
What is STO?
A Security Token Performs the same Function as conventional security, except that it confirms ownership through Blockchain transaction and also make functional ownership.

Securities are tokenized on a blockchain "Smart Contracts" can make them act in a certain way without the use of the third party. Tokens classified as security tend to provide investors with another option of generating dividends as well as profits and voting rights as the case owning shares of publicity traded companies.
STO is more Benefited-
• Fast
• 24/7 trading capital
• Global Trading Capital
• Cost-effective
• Crowdfunding.

Security tokens offers are cryptocurrency and cryptographic, blockchain based tokens that response that represents financial assets such as bonds, notes, debentures and shares, stock, options & warrants. Financial institutions governments & companies can utilize their tokens to make or raise their money for various investors via STO, ICO based crowd sales. STO works as similar to an ICO works. Both are a type of cryptocurrency tokens.
STO [Security Token Offer] for investors who are meant to be promised to gains in the in the form of dividends, staking rewards, interest rate and also increase in the value of a company. Liquidity issues are minimal in STO while compared to conventional securities like (paper backed security such as bonds, future stocks etc). Security tokens offer usually derive their value from an external tradable asset. Just because tokens are deemed as security they are subject to federal securities and regulations. Also, security token investors paid dividends on a predefined date in the form of tokens via a specifically designed smart contract.

Why Security Token Offer (STO) is more important?
Security tokens exist in the 'real world' to represent also they act like a bridge between legacy finance and in the world of cryptocurrency & blockchain.
Some are the effective points to understands STO importance-
• Speeding up execution.
• There are huge numbers of investors.
• Bringing the credibility back.
• Free Exposure to market.
• Liquidation is easier.
• Improves Tradition finance.
• Lack of institution manipulation.

Why STO?
STO scope understands all the intricacies of tokenization of assets and ready to undertake the implementation of the task, or also perform only on a needed part.

STO for-
Real Estate.
Equity in business.
Investment funds.
Assets.

Why STO token Need?
For good efficiency.
Liquidity of assets allows you to make them available for fast sales.
Best issuers and investors security.
Transparency in Blockchain.
24/7 availability of security tokens markets assets.
Fully legality protected