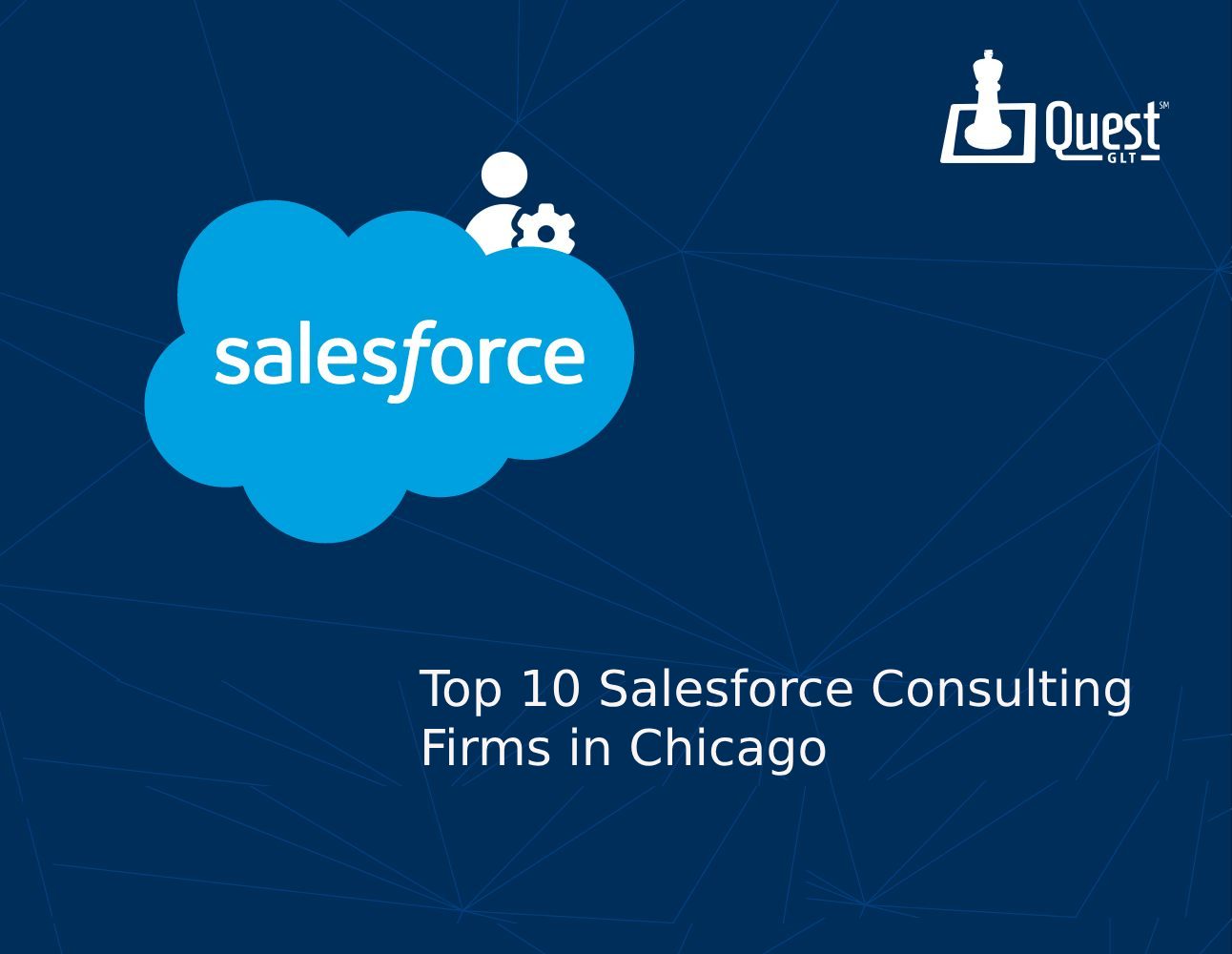 The best Salesforce consulting firms help businesses in knowing their consumers' requirements, partners and prospects. Then implementing the right software tools and features through Salesforce. With the help of these consulting firms, a business team can learn programming and automation techniques and different divisions of businesses to integrate these all into a successful operation.
But finding the best consulting firm in any country is not an easy task. Each business requires to do meticulous research for finding the best one according to the specific needs of the business.
Top 10 Salesforce Consulting Firms in Chicago
Here is the list of the Top 10 Salesforce Consulting Firms in Chicago. In this list, you can find the solution to your problem regarding the search for the best consulting firm. Along with the names of top companies in Chicago, their services and description are also mentioned.
1. CloudMasonry –
Certified professionals:-40
Salesforce certifications:-153
Appexchange reviews:-15
Appexchange rating:-4.9/5
Year of founding:-2018
One of the leading salesforce consulting firms, CloudMasonry is known in the business world for providing value in their digital investment through the right consultation. The team of CloudMasonry includes several domains in its consulting services. From Technology Roadmapping, New System Implementations, Complex System Integrations, System Consolidation or Redesign, Custom Application Development, Change Management and Training to Ongoing Innovation and Managed Services, a business organization can attain the best guidance by making the CloudMasonry a partner in the digital success journey. The services of CloudMasonry prevail in major locations of the USA including Chicago. This consulting group was founded in the year 2018 and has 4.9/5 ratings at AppExchange.
Certified professionals:-49
Salesforce certifications:-159
Appexchange reviews:-13
Appexchange rating :-4.8/5
Year of founding :-2013
Contact Number:- +1 (276) 477-4551
Email Id:- info@questglt.com
Quest Global Technologies is one of the rapidly growing and expanding Salesforce consulting companies in Chicago. The consulting group of the Quest GLT team is well-versed in helping businesses in growing 360 degrees through thorough consultation in Analytics & AI, CRM solutions & Design, DevOps & release management, Solution assessment and System Integration design etc. The team adopts some specific attributes while serving business clients like hosting sessions with the team of business clients and working according to the flexible model. Abundant experience, Seamless scalability, Cooperation efficiency and Wide industry expertise make Quest Global Technologies iconic among several high-class business entities in Chicago. The team holds the record of implementing the right guidance through consultation in diverse fields such as pharma and life sciences, financial services and banking, insurance, and automotive industries.
3.TechnoMile –
Certified Professionals:-20

Salesforce Certifications:43
Appexchange Reviews:-2
Appexchange Rating:-5/5
Year of Founding:-2008
The friendly consultants of TechnoMile are capable of optimizing and expanding businesses in several fields through a trustworthy, transparent and constant consultation service. The team of TechnoMile adopts a distinct method of aiding business organizations by assessing the specific business needs and customer-approved solutions and then implementing the ideal cloud strategy in the quickest manner. TechnoMile holds a 5/5 rating in the AppExchange profile. The proficient team offers a range of services through consultation in customized program implementation, data migration, implementation of complex multiplatform environments and integration of open systems etc. Since the year 2008, TechnoMile is delivering value for the cost to the clients.
4. Zivoke –
Certified Professionals:-04

Salesforce Certifications:-6
Appexchange Reviews:-11
Appexchange Rating:-5/5
Year of Founding:-2011
Presented in the 4th position in the list of top salesforce consulting firms in Chicago, Zivoke is recognized for its in-depth understanding of various business models and their logic. The experienced consultants of Zivoke are quite familiar with the best Salesforce solutions like Appexchange app development, communities, classic to Lightning, expert architectural guidance, system integration and data migration etc. Therefore the business organizations that are seeking appropriate guidance for Salesforce implementation rely on Zivoke without thinking twice. The team ensures that the proper solutions will be addressed according to the need of specific business domains for today as well as tomorrow.
5. VALiNTRY360 –
Certified Professionals:-08

Salesforce Certifications:32

Appexchange Reviews:-23
Appexchange Rating:-4.8/5
Year of Founding:-2013
A fully US-based Salesforce consulting partner VALiNTRY360's consultation team holds expertise in several domains of Salesforce. From technical knowledge to end-to-end solutions, consultation and training, VALiNTRY360 is adept at fulfilling all the demands of business organizations through Salesforce Consultation. The standard services, custom solutions, better staffing and specialties in platforms and industries make this group quite popular among the business entities. The consulting experts hold years of experience in creating digital transformations through implementations, integrations and the right strategy. You can find and hire us for offering overall growth to your organization.
6. Ahava Services –
Certified Professionals:-02

Salesforce Certifications:05
Appexchange Reviews:-2
Appexchange Rating:-5/5
Year of Founding:-2018
A registered consulting partner and leading firm in Chicago, Ahava Services is known for helping consumers in transforming their dreams into reality through apt guidance or consultation regarding the right Salesforce software solutions. Implementation of customized Salesforce solutions to lead businesses in the desired direction of growth and success is the prime aim of Ahava Services. The valuable consultation of certified experts includes major areas of Salesforce like Sales Cloud, Service Cloud, Field Service Management, Configure Price and Quote (CPQ), Non-Profit Success Pack, Lightning Transformation & Design, Data Services, Mobile Development, Integration Services etc. Ahava Services salesforce consulting partner in Chicago holds a 5/5 rating on AppExchange.
7. West Monroe Partners –
Certified Professionals:-240
Salesforce Certifications:653
Appexchange Reviews:-27
Appexchange Rating:-4.9/5
Year of Founding:-2002
The deeply rooted functional and technical expertise along with the extensive industry experience enables the West Monroe Partners to achieve a praiseworthy position in the list of top salesforce consulting partners in Chicago. This group of salesforce consultants ensures the preparation of the business organizations in adopting the changes according to the need of the business and its customers. Established in the year 2002 West Monroe Partners accumulated scores of best reviews on the AppExchange and a 4.9/5 rating on this platform. A distinct approach to understanding the issues and delivering the best suggestion that stays longer than anticipation is the key purpose of this popular Salesforce consulting group in Chicago.
8. Zennify –
Certified Professionals:-154
Salesforce Certifications:579
Appexchange Reviews:-48
Appexchange Rating:-4.9/5
Year of Founding:-2013
The award-winning consulting firm Zennify promises business groups to deliver impeccable solutions for the groups, consumers as well as partners and clients. Zennify has earned the trust and value among consumer or business organizations which is turned into a 4.8/5 customer satisfaction rating. Apart from being a renowned consulting partner of business groups in Chicago, Zennify is also recognized as the fastest-growing Financial service partner. Hence organizations seeking a reliable consultation group regarding the best finance-centric Salesforce solutions can hire Zennify. The teammates have in-depth expertise in Salesforce Platinum Partner, DocuSign Partner, Financial Services Cloud, Wealth Management, Private Equity, Retail banking, Credit unions, Insurance, Mortgage, Commercial Banking and Ag. Banking etc. The group was founded in 2013 and now it has come a far way and achieved a 4.9/5 rating.
9. OpMentors –
Certified Professionals:-10
Salesforce Certifications:30
Appexchange Reviews:-6
Appexchange Rating:-4.8/5
Year of Founding:-2014
This newly developed Salesforce consulting group in Chicago assists clients in streamlining their business through hosting a personalized consulting session. After analyzing, prioritizing and enhancing the current business model of organizations this service group delivers a better environment where the company and its clients can grow at a rapid pace. OpMentors is a collective strength of certified Salesforce Administrators, Sales Cloud Consultants and Financial force experts etc. This group of expert consultants unlocks the true business potential of your organization after analyzing the challenges your business confronts and the working way of corporates in your organization. The great experience in accounting, sales, operations, professional services, finance and customer services strengthens the image of OpMentors among several consulting partners in Chicago.
10 Veltig –
Certified Professionals:-09
Salesforce Certifications:26
Appexchange Reviews:-30
Appexchange Rating:-4.9/5
Year of Founding:-2016
To achieve the specific goals of your business, a registered Salesforce Consulting partner is no less than an asset. Accumulating an experience of 12 years, Veltig's team is skilled in Set-up, data migration, customization, staff training and much more. Any business group can dwell upon the promising consulting services of Veltig due to its vast knowledge and years of experience. This renowned consulting partner was established in the year 2006 and gained a 4.9/5 rating on the AppExchange platform.
One of these top 10 Salesforce Consulting Partners or Firms in Chicago can be the companion of your business entity in its success journey. The certified consultants of such highly rated groups can mold the direction of your business into the most suitable and desired direction of overall growth.
What are the prime tasks of Salesforce Consulting Companies and must viewing properties of them?
Only a list including the best or top sales force consulting companies is not enough to pick the right one. A hiring authority must take an in-depth insight into the attributes of such consulting firms. Take a look at what makes them preferable over others while choosing.
The pattern of analyzing the businesses
Implementation of the right CRM according to the demand of business.
Giving insights into the requirements to the developers
Proper training of the team members or users
Along with these features of a consulting company, the organizations must look into the other achievements of these consulting firms. Like -
The specific set of skills and areas of expertise
The status of completed tasks in the previous business entities for knowing their performance growth
The commitment level of the consulting team
Certificates, ratings and reviews about the Salesforce consulting companies that you want to hire as a partner.
As the Salesforce Consulting partners charge high amounts in Chicago as their service charges. Therefore one must make a thorough assessment before reaching a final point of hitting the best Salesforce Consulting Firm.
Visit Also:- Top 10 Salesforce Consulting Firms in USA
Salesforce consulting firms play a pivotal role in assisting organizations to maximize their Salesforce implementation and achieve business success. These firms specialize in providing expertise and guidance in leveraging the full potential of Salesforce's comprehensive suite of cloud-based CRM solutions. With their deep understanding of Salesforce's capabilities, these consulting firms collaborate closely with clients to tailor Salesforce to their specific needs, streamlining business processes, and optimizing customer relationship management.
From initial planning and strategy to implementation, customization, and integration, Salesforce consulting firms offer a range of services to drive efficiency, enhance productivity, and increase revenue. They bring extensive technical knowledge, industry best practices, and a customer-centric approach to enable seamless adoption and utilization of Salesforce. With their guidance, organizations can unlock the full potential of Salesforce, streamline operations, improve customer engagement, and gain a competitive edge in today's dynamic business landscape.